What Is a Dead Short?
A dead short is a circuit that creates no real resistance, allowing current to build up until it trips the circuit breaker.  Dead shorts can be difficult to track down and diagnose because the current builds up so quickly that usually the circuit breaker is tripped immediately.
Dead shorts can be dangerous because of the large amount of current that the situation creates. By repeatedly flipping the circuit breaker for a short, you can damage the wires and cause a fire.
A common cause of dead shorts is the direct connection between the positive and negative wires or a direct connection between the positive and ground with no load or resistance in between.
What Is a Short Circuit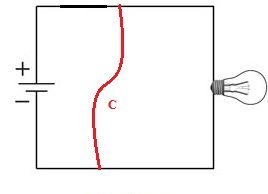 Short circuits happen when there is a low-impedance connection between the two conductors that supply power to a circuit. As a result, the mains will experience an excessive forward voltage and current – Current flows along the "short" path, causing a short circuit to occur.
A "short circuit" is an abnormal condition in an electrical circuit in which electric current flows in an unwanted short path instead of following the circuit. This can often be read through voltage drop or loss of voltage.
Causes Of Short Circuits
The main causes of short circuits are:
Damaged circuit wiring insulation
Loose cable connection
Damaged device cable
Cords/wires come in contact with moisture
Damaged sockets, switches, and electrical equipment
Abnormal accumulation of electric current
How To Fix a Short Circuit
Find shorts in your line and turn off the power
reconnect wires, repair wires or replace wires
Inspect and ensure repair was done correctly
Turn on power and test
What Is a Ground Fault?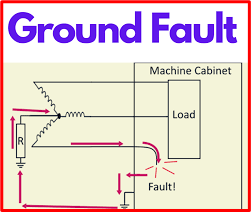 A ground fault occurs when current takes an unplanned path to the ground. The current increases dramatically, causing the circuit breaker to trip. Ground faults can be caused by faulty equipment, improper wiring, or worn wire insulation.
Ground faults occur when a live conductor contacts ground or the equipment housing. In this state, the device frame is dangerously loaded. When there is a ground fault, there is some grounding resistance, and the fault current depends on the ground resistance.
Causes of Ground Faults
Water, which is a conductor of electricity, leaking into an electrical box or the conduit can cause a ground fault to occur.
Over time, the insulation on wires can wear out, and they may not have been checked in a long time. There may also be a lack of insulation due to damage
Loose connections occurring from wires that are not properly installed in the terminals can also lead to a ground fault.
This can result in the flow of electricity being connected to a different ground line.
Lack Of Proper Insulation
If equipment or tools are damaged and not properly insulated, it can cause a ground fault.
How To Prevent/Fix Ground Fault
Prior to using your device, make sure you keep it away from moisture and address any issues with it.
Always use high-quality cables to reduce the risk of malfunctions and poor insulation.
Take the time to inspect any outlets or cable boxes for damage, debris that needs cleaning, and loose connections.
Also, make sure that there is an extra ground wire so that stray currents can have a safer alternative path!
PDFs / Technicals
Useful Resources
Wire Connectors: Sizes, Types, and Charts
Circuit Breaker Basics: Testing, Types and Ratings
How To Test A Motor With A Megohmmeter
Fluorescent Ballasts: What They Do and How
Electrical Resistance: How It Works